Law enforcement officers (LEOs) are often the first to respond to an emergency. Practical understanding and field-ready strategies can often mean the difference between safety and harm during an emergency or other high-stress situation. Further, if a situation involves an individual with autism spectrum disorder or other intellectual or developmental disabilities (ASD-IDD) or mental health or behavioral health (MHBH) disorders, standard protocols may not produce the most effective, or safest outcomes. This is especially true if a person's actions are misinterpreted as a threat. Critical first responder training can provide law enforcement with the tools to more accurately assess a situation and respond in a way that is beneficial to everyone involved.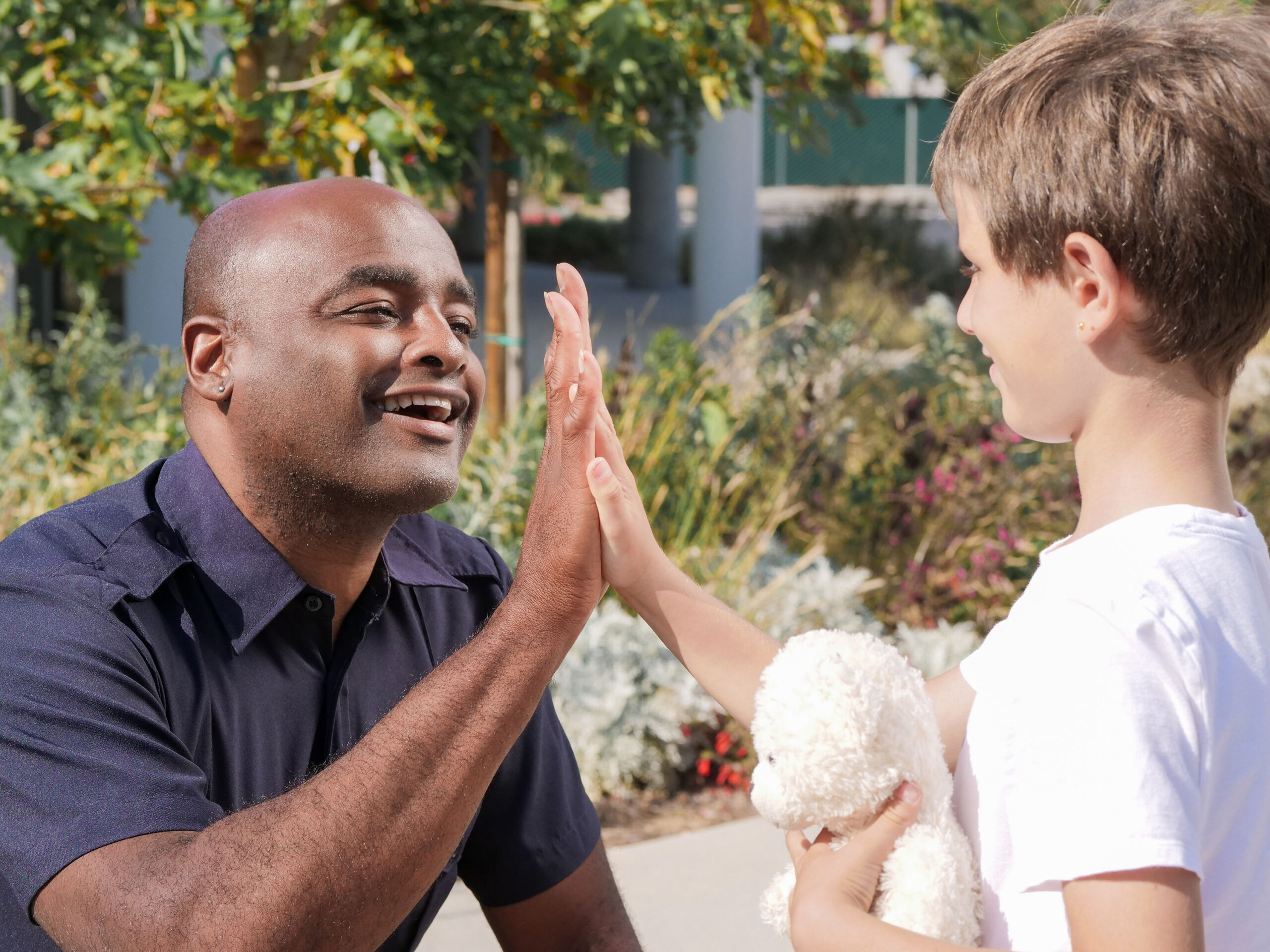 ---
As part of its overall Home and Community-Based Services workforce training initiative, the Department of Health and Human Resources, Bureau of Medical Services (BMS), engaged the WVU Health Affairs Institute to provide workforce training for LEOs on how to have safe interactions with persons with ASD-IDD or MHBH disorders. Health Affairs has partnered with the DHHR Bureau for Behavioral Health (BBH), who will plan and conduct trainings for WV law enforcement officers in safe interactions with individuals with MHBH disorders, including substance use disorder (SUD).  
Between August and December 2022, 349 West Virginia LEOs completed Autism Awareness Training for Law Enforcement under American Rescue Plan (ARP) funding from the federal Centers for Medicare and Medicaid Services. Four hours of training content focused on safe interactions between officers and individuals with autism spectrum disorder or other intellectual or developmental disabilities. In-person and online training sessions were offered, and asynchronous, self-guided trainings were introduced when departments expressed interest.
Our Goal
Provide officers access to geographically dispersed in-person training sessions (conducted by three, experienced out-of-state training partners plus a group of LEO trainers who completed a train-the-trainer course) to at least 80 percent of West Virginia's state, county, and municipal law enforcement officers.
Capabilities Applied
Our Results
74.6 percent of officers reported their ability to use what they learned in the training on the job.
81.2 percent of officers said the training fits the needs of West Virginia law enforcement.
85.8 percent of officers would recommend this training to others in their field.